Sporthotel with large gym
If the weather outside is less than inviting. If you have a training plan you want to pursue on holiday. Or if you can't get enough exercise even after a day out in the mountains. Whatever the reason, the Sporthotel Wagrain's gym and training centre offer a wide range of machines for both strength and fitness training plus a selection of courses and classes open to guests.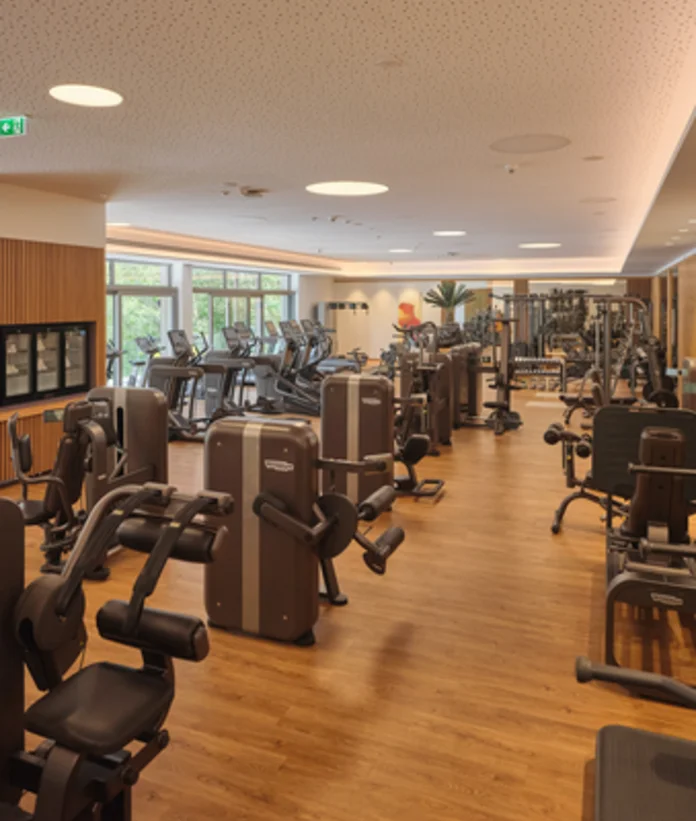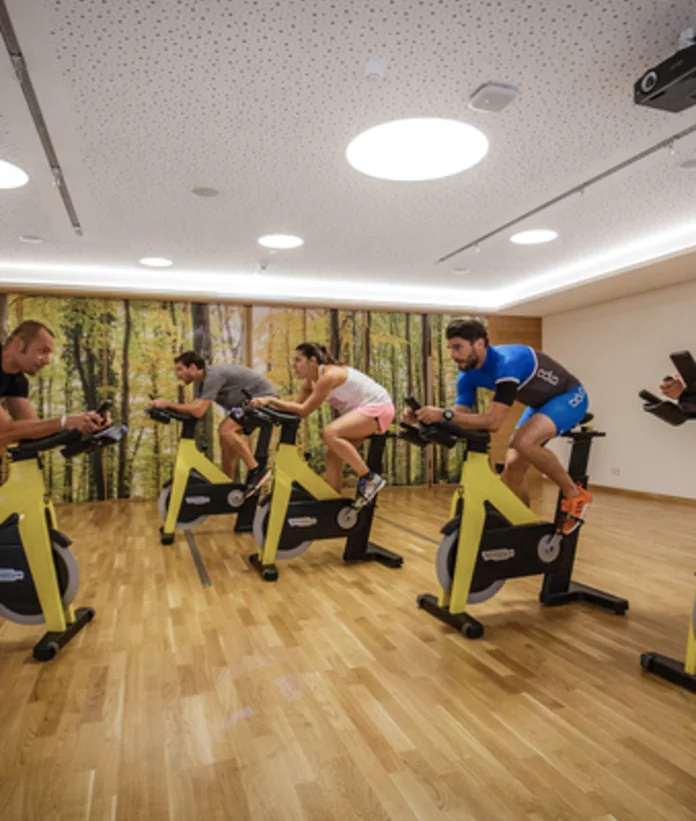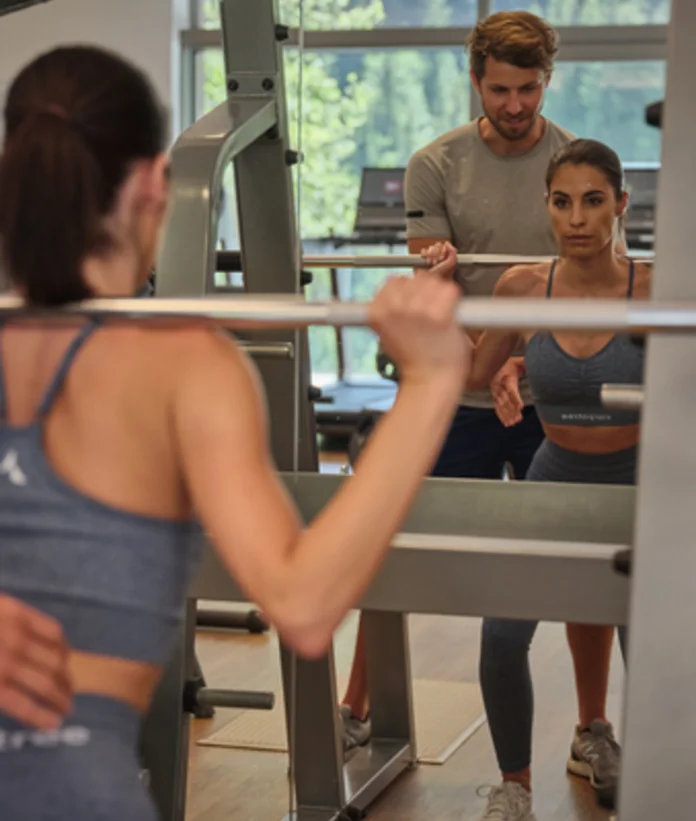 Fitness is a way of life
Exercise keeps you healthy, balanced and happy. It doesn't matter if it's walking in the forest or sprinting up the mountain – whatever works for you. Here at the Sporthotel Wagrain we have a passion for sport and look forward to sharing the best of our region.
From action and adventure in the mountains to rest and relaxation in the spa to food and drink in the restaurant – there's a lot that goes into a good holiday. Check our our packages to find the perfect mix for you.
Panoramic workout
Whatever the season and whatever the time of day, the mountains above Wagrain provide a spectacular backdrop for your workout.
Huge windows, plenty of natural light and a terrace to catch your breath – our gym brings the great outdoors inside. Let yourself be inspired by the mountains and plan your next adventure as you look out on the Alps.
Hotel guests: daily from 6:30 until 22:30
Non-residents: daily from 6:30 until 21:30
Use a towel wherever possible; clean and disinfect machines after use
Put weights and other movable items back in their original place after use
Leave a machine once you have finished using it – others may be waiting
Always wear clean shoes
Our gym is equipped with state-of-the-art machines from Technogym (treadmills, steppers, fitness bikes, etc.). Technogym also offers a special app which you can use to track your progress or create a training plan.
Speak to a member of staff at reception if you wish to sign up for one of our activities or to book a session with a personal trainer. The reception team will be happy to answer any questions about the sporting activities and facilities on offer at the Sporthotel Wagrain.
Use of gym for non-residents
Locals and holidaymakers not staying at our hotel are also welcome to use our gym.
Daily from 6:30 until 21:30
Courses, medical fitness checks, massages, etc. are also available to non-residents
Year membership
Without spa €60 | With spa €85 (per month)
Six-month membership
Without spa €70 | With spa €95 (per month)
Month membership
Without spa €80
Discounts for school pupils, students and apprentices; reduced rates available in the morning
Day pass €20 without spa
Weekly pass €45 without spa
10 admissions to gym €135 with spa
10 admissions to courses €90 without spa
Starter package for annual or six-month membership €60
Fitness analysis, individual training plan with introduction to gym equipment, drinking bottle, keyring, Technogym key
Starter package for one month membership €25
Individual training plan with introduction to gym equipment and Technogym key